Click image for BBB rating
See our Privacy Policy
cool="cool" width="785" height="2648" border="0" cellpadding="0" cellspacing="0" gridx="16" showgridx="showgridx" usegridx="usegridx" gridy="16" showgridy="showgridy" usegridy="usegridy" bgcolor="#99ccff">

Welcome to Spaightwood Galleries, Inc.
120 Main Street, Upton MA 01568-6193; 800-809-3343; email: spaightwood@gmail.com

Lievens was one of Rembrandt's friends and a close artistic associate during Rembrandt's Leiden period. He studied under Joris van Schooten in Leiden and under Pieter Lastman in Amsterdam. He was also active in England (c. 1632-34), Antwerp (1635-44), where he was also influenced by Van Dyck, and Amsterdam. Roseline Bacou, Curator of Drawings at the Louvre, which possesses a number of his drawings, notes that "Lievens was above all a great portraitist, as evidenced by his sensitive yet objective black chalk studies. Many of his portraits . . . equal the works of Cornelis Visscher in sobriety and sincerity and have something of Van Dyck's distinction" (Great Drawings of the Louvre Museum: The German, Flemish, and Dutch Drawings, trans. Marguerite Hugo [NY: George Braziller, 1968], n. 89). This superb portrait is rich in psychological insight intno the sitter.

Selected Bibliography: J. Bialostocki, S. Jacob, R. E. O. Ekkart., Jan Lievens. Ein Maler im Schatten Rembrandts (Braunschweig: Herzog Anton Ulrich-Museum, 1979); Vogelaar, de Baar, Moerman, van de Wetering, et al, Rembrandt & Lievans in Leiden ((Leiden: Stedelijk Museum de Lakenhal, 1991; in English & Dutch); Arthur K. Wheelock with Stephanie D. Dickey, E. Melanie Gifford, Gregory Rubinstein, Jaap van der Veen, & Lloyd DeWitt, Jan Lievens: A Dutch Master Restored (Washington DC: National Gallery of Art, 2008.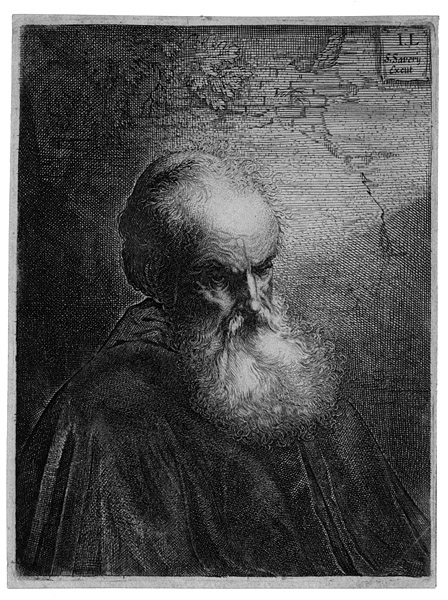 Head of an old bearded man (B. 321) Original etching, c. 1630. Signed I. L. in the plate. The plate also informs us that it was published by S[alomen]. Savery (c. 1594-post 1664), an engraver, etcher and publisher active in the early and mid 17th century. Image size: 189x142mm. Price: SOLD.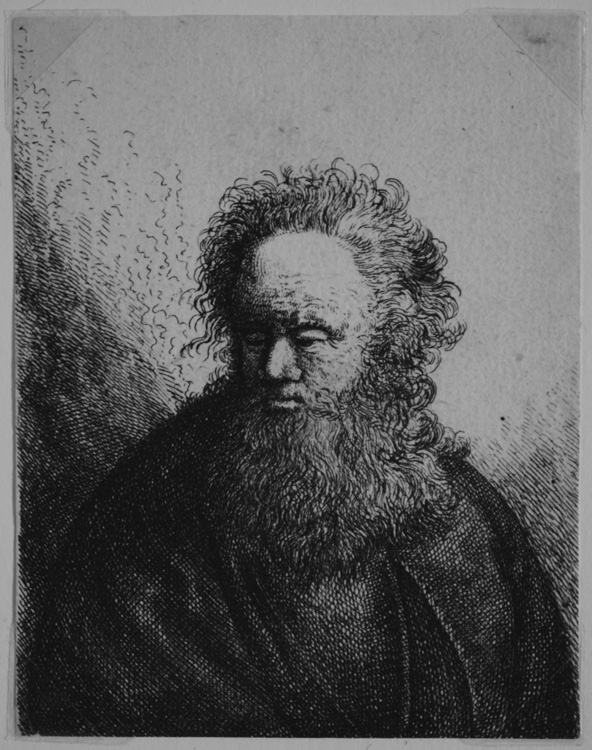 Jan Lievens, attributed, Head of an old bearded man. Original etching, c. 1635. Like so many of Rembrandt's etched portraits, this superb piece is rich in psychological insight into the sitter. Lievens' and Rembrandt's styles were so close that even museums can confuse them (see The Art Newsapaper, 1/09, p. 13). Image size: 100x78mm. Price: $2750.
Spaightwood Galleries, Inc.
To purchase, call us at 1-800-809-3343 (1-508-529-2511 in Upton MA & vicinity) or send an email to spaightwood@gmail.com
We accept AmericanExpress, DiscoverCard, MasterCard, and Visa.
We also accept wire transfers and paypal.

For directions and visiting information, please call. We are, of course, always available over the web and by telephone (see above for contact information). Click the following for links to past shows and artists. For a visual tour of the gallery, please click here. For information about Andy Weiner and Sonja Hansard-Weiner, please click here. For a list of special offers currently available, see Specials.

All works are sold with an unconditional guarantee of authenticity (as described in our website listing).

Go back to the top of this page.

Visiting hours: Saturday 10:00 am to 5:00 pm and Sunday noon to 6:00 pm and other times by arrangement.
Please call to confirm your visit. Browsers and guests are welcome.